Menu

MOULD FOR BOOMERANG
The mould allows to produce non-precompressed beams, of boomerang type. This element, together with the curved roofing and top panel, generally constitutes the coverage of buildings used for agricultural purposes.
Operation
The production takes place in the direction of positioning and by means of adjustable spacers it is possible to vary the length of the beam (up to 22 m.). The bottom may be interchangeable to vary the width of the beam.
Opening and closing of the sides: mechanical.
Fixing of the sides: mechanical.
Element size
Variable and adjustable.
Length: up to 22 metres
moulds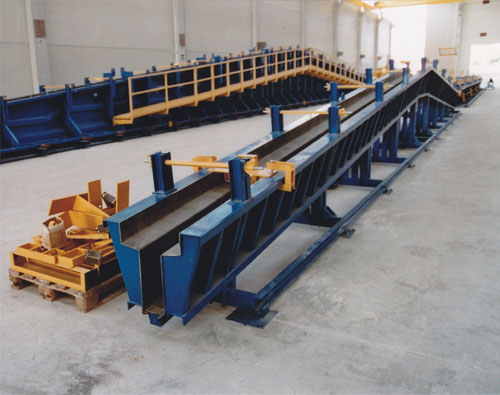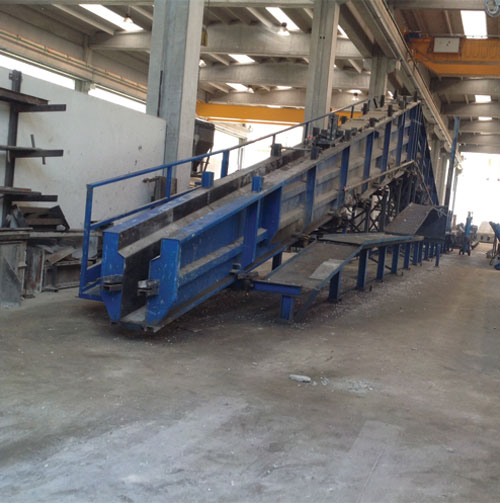 OTHER IMAGES
CLOSE
WORKS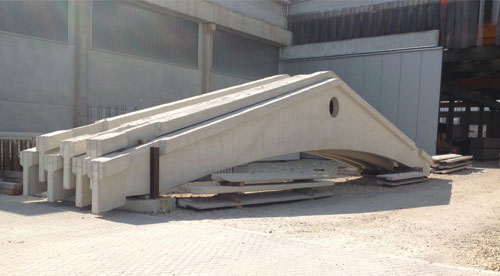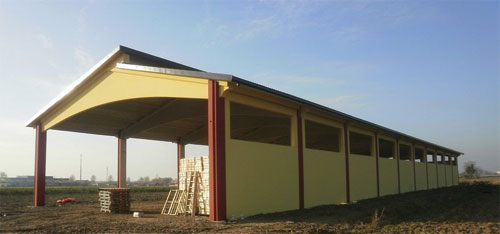 OTHER IMAGES
CLOSE
contacts
all products